Electric Fence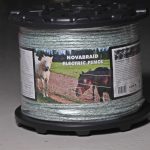 Novabraid Fence – 400 meter continuous lengths are put up on sturdy plastic reels with interlocking heads to assist with parallel installation. Pallet shipments are 36 reels for ¼ diameter and 54 for 1/8 diameter.
Products for this Application: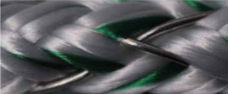 Electric Fence
- Novabraid Fence – Polyester cover with a helix of coated copper wire braided over a multifilament polypropylene core.