Lead Ballast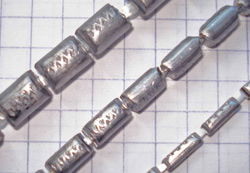 Novatec Braids Ltd. extrudes 99% pure lead wire over a synthetic filament to produce crimped lead strands from 2.75 to 6.3 mm diameter. Lead purity insures consistent malleability, profile and weight per fathom. Multiple lead core strands yield a more durable and flexible lead line. Novatec also manufactures lead crimp for ballast in buoys and oceanographic cable products. We also produce duck decoy weights and custom lead castings. For safe handling practices with products containing lead please refer to material from the lead industries Association.
Products for this material:
Not sure which rope best suits your needs?
Click Here
to get started on filling out our simple form and hear back from us within 24 hours with a solution that fits your needs, or call us toll free at
1-800-565-4212
.