Nylon 6.6 Rope Line
Novabraid white nylon rope line is constructed with nylon 6.6 yarn because of its superior energy absorption and tensile strength. We stock white nylon supplied by Invista™. Invista nylon polymer ropes deliver the highest performance due to its strength, heat resistance and long lasting durability. Also known for colorfastness and superior elasticity, these ropes are ideal for automotive, industrial and textile applications. Choose from Novabraid's selection of Novagold, nylon blend and static kernmantle Nylon 6.6 rope lines.
Products for this Application:

Novagold
- Novagold Double Braided Nylon Rope Novabraid's premium double braided nylon rope is designed for general marine, industrial, and commercial use where controlled elongation, high strength, and abrasion resistance are required.

Docklines
- Professionally Spliced Docklines Our docklines are professionally spliced with a soft eye and lock stitch on one end and heat seal on the other end.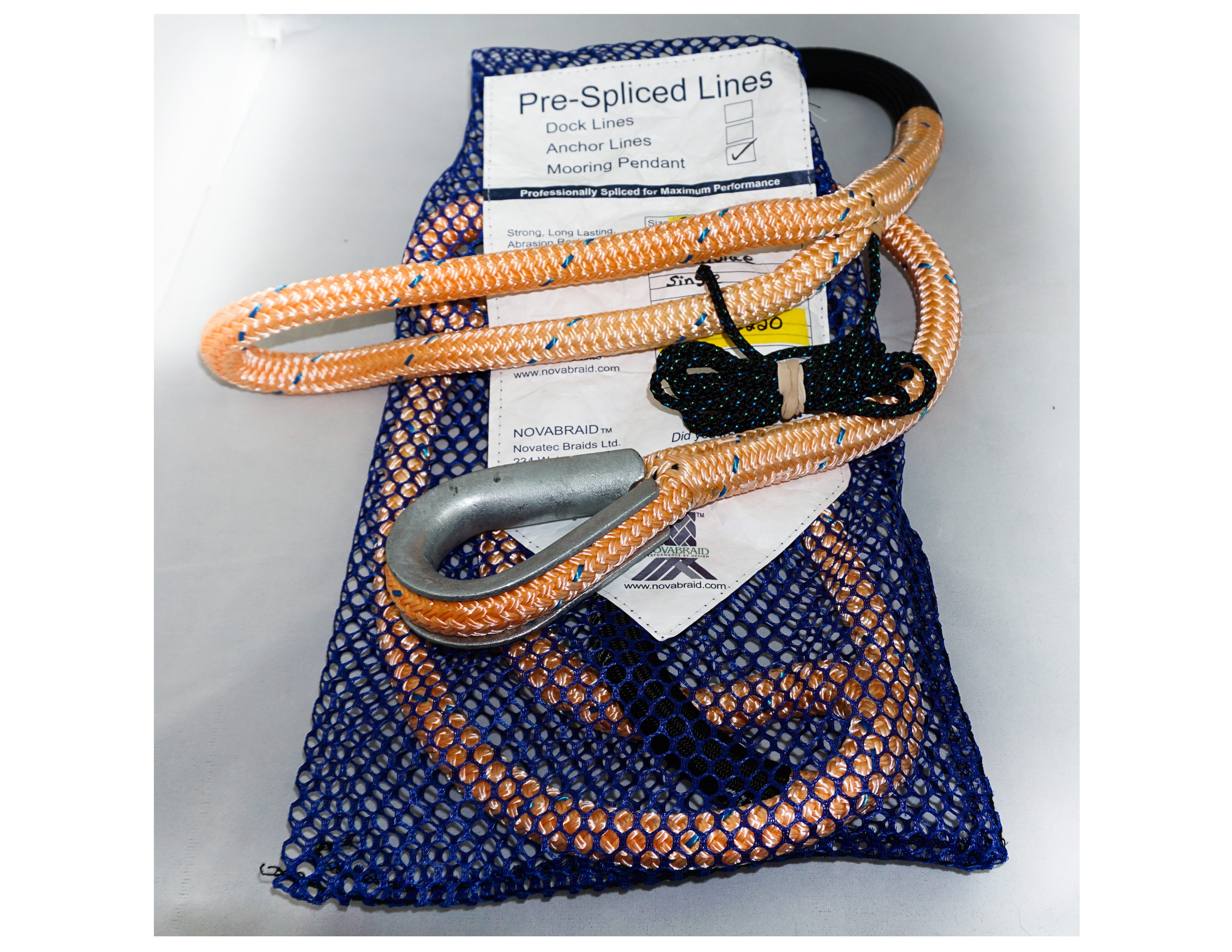 Mooring Pendants
- Mooring pendants are custom fabricated to meet your specific performance requirement.